It's easy to add YouTube videos to your posts and pages. The EZ-NetTools Business Theme (unlike many other themes) automatically scales your videos on smartphones and tablets.
Here's an example video.
Many WordPress Themes only scale the videos width.  The result?  tall and skinny videos.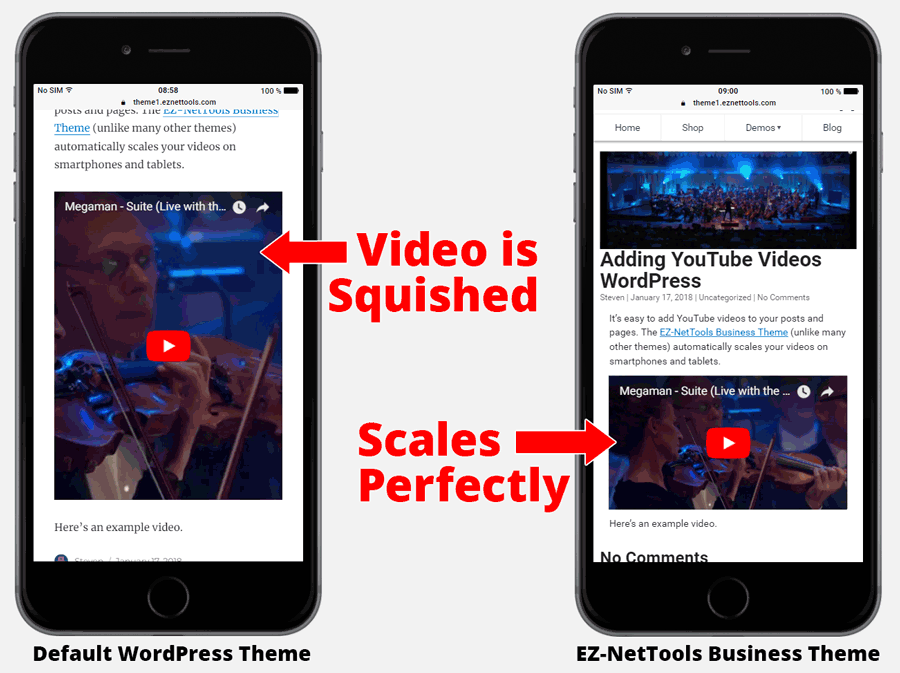 No More "Related Video" on YouTube Embeds
Generally website owners don't want related videos to show up at the end of their embedded video because those videos are often free ads for their competition.  So our theme automatically removed "related videos" which keeps people on your site, instead of watching unrelated cat videos.
How do I embed YouTube videos into my WordPress website?
WordPress makes it really easy to embed YouTube videos on a webpage.  Here's how…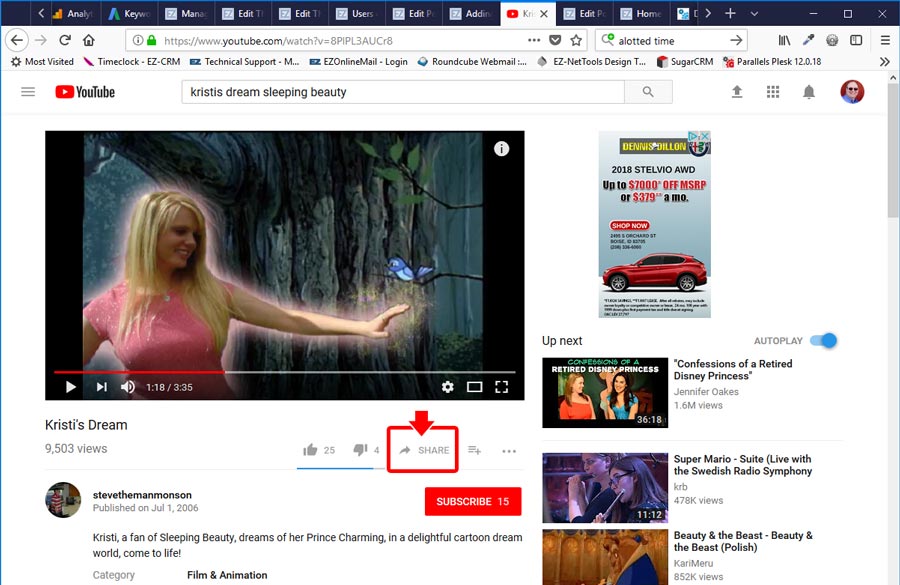 1. Go find a video on Youtube.  Click the "Share" button below the video.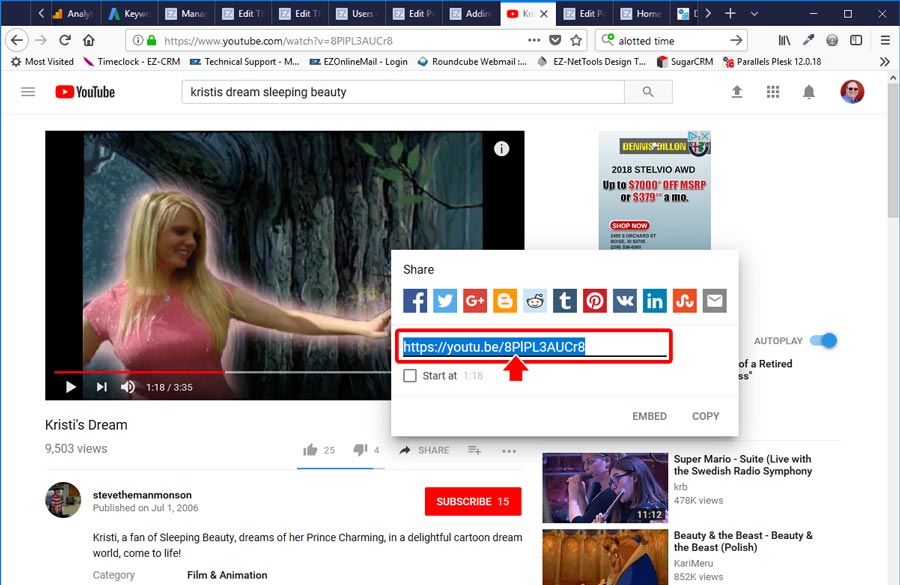 2. Copy the address as shown above.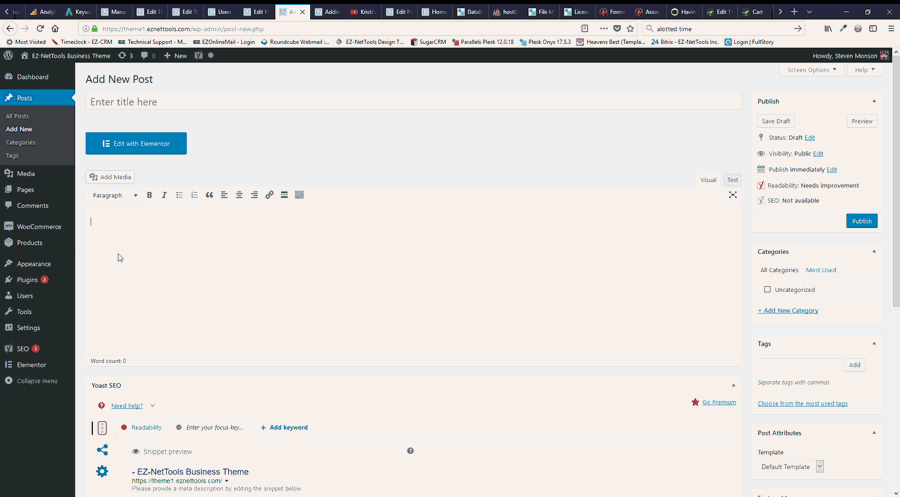 3. Go into a page or post in WordPress.  Paste the code and hit enter.  It's as easy as that!